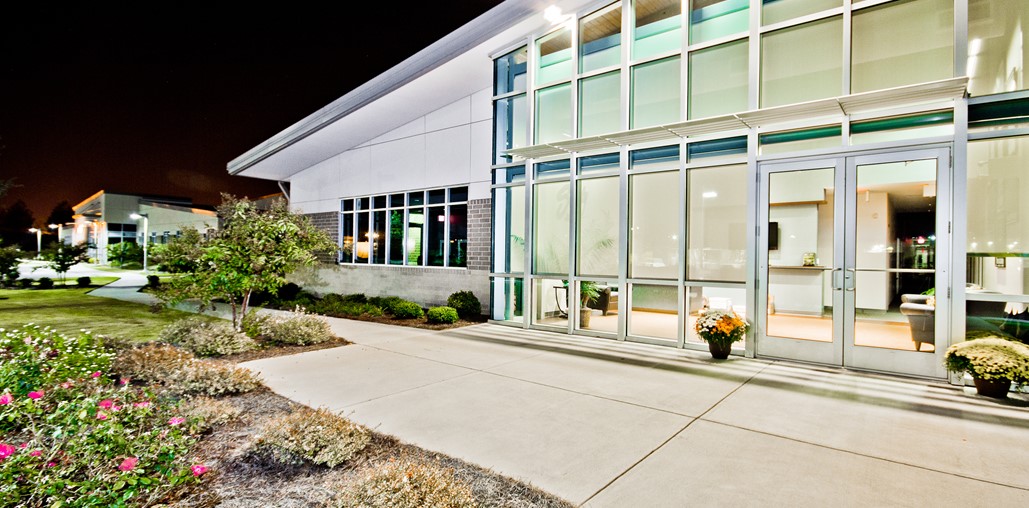 Shealy Corporate Campus
With 17 locations across the Carolinas and bustling retail operations, Shealy Electrical Wholesalers needed a master planned campus that fit the company's growth goals and tough operational demands. The new 13.5-acre campus — designed and built by McCrory — houses a state-of-the-art 8,700-square-foot corporate office, a 7,200-square-foot branch office, and a 26,000-square-foot warehouse. 
"We have retained McCrory on three separate occasions and have had great experiences. They are honest, dependable and stand behind their work. We will use them again on our next project."

President
The design and construction of both buildings adhered to stringent LEED sustainability standards. The office includes well-appointed workspaces with spacious meeting and training areas. The second structure houses the branch office, a retail storefront, customer service call center, and component warehousing. Thanks to careful preconstruction collaboration and planning, the project was completed not only on time, but under the project's budget.
Design-build of two structures totaling 42,000-plus square feet
Includes Class A offices, retail branch, call center and warehouse
Designed and built to LEED standards