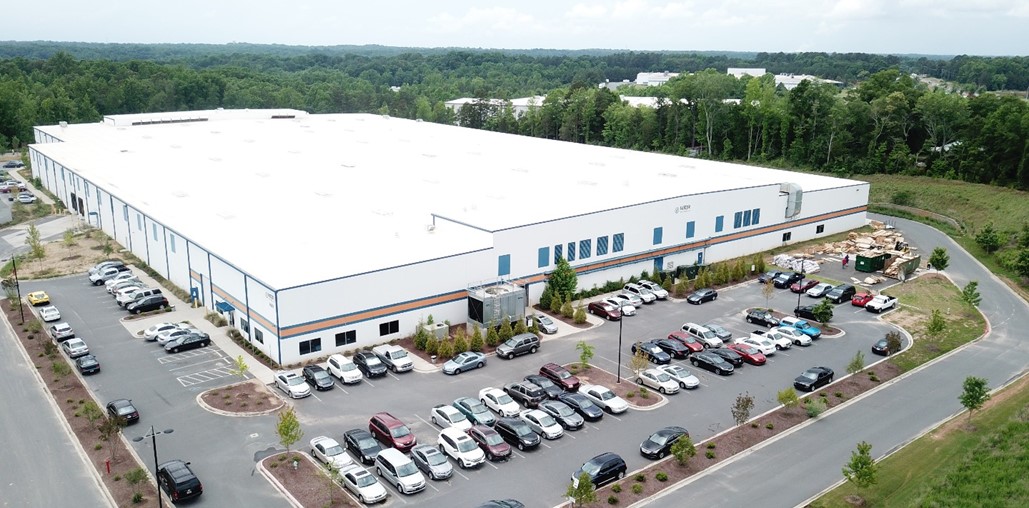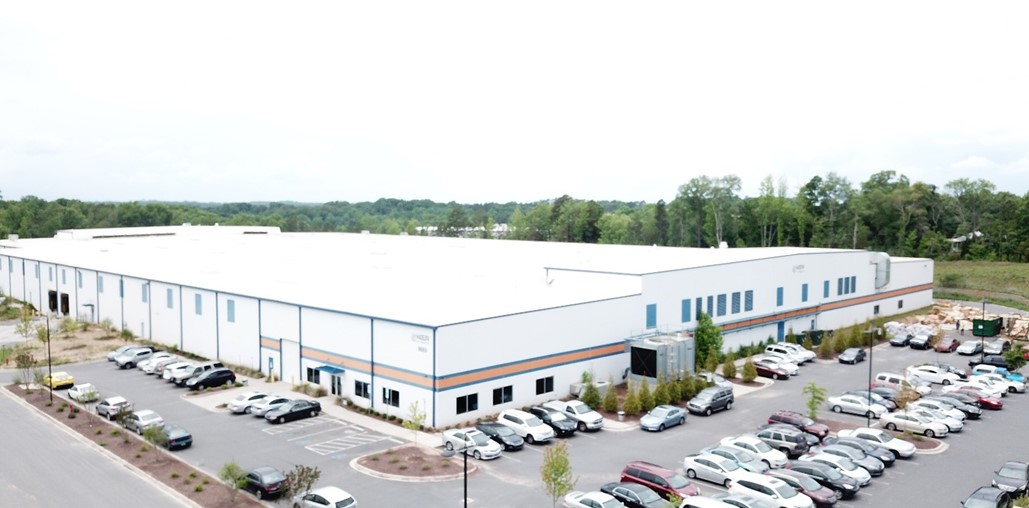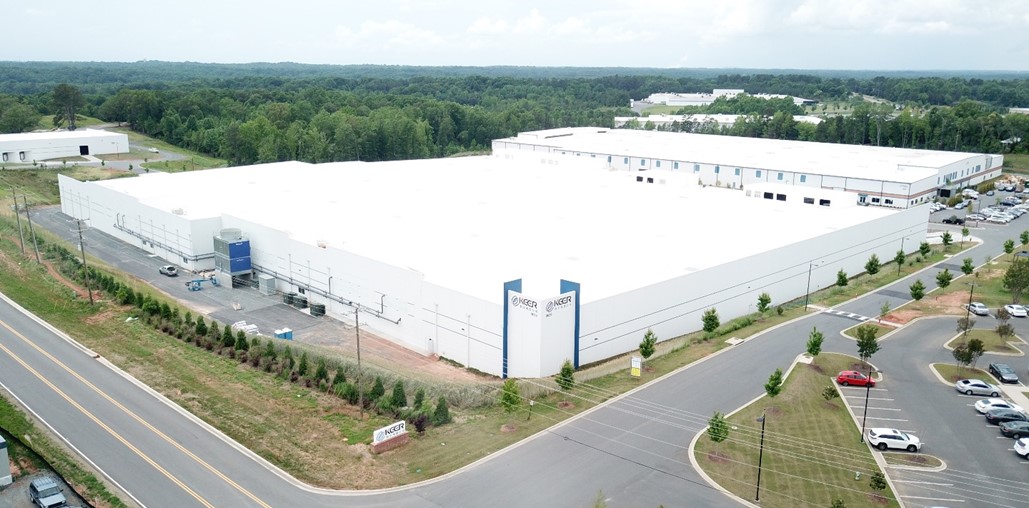 Keer America Corporation
Two years after Keer Group began running production lines in its first manufacturing facility outside of China, the textile company initiated Phase 2 construction at Keer America's 165-acre site in Lancaster County, South Carolina.
McCrory was awarded single-source responsibility for the multifaceted Phase 2 expansion — a 270,000-square-foot highly automated production facility and two associated warehouses. Difficulty factors include the construction of 7,000 linear feet of cast-in-place concrete underground air-duct tunnels.
This significant design-build assignment was led by the same project leadership team who delivered Keer America's inaugural production facility and headquarters building on an accelerated schedule.
With the addition of the second production facility, Keer America is able to offer an expanded product range. Like its counterpart, the new facility utilizes advanced technology to process high-quality American cotton into spinning yarn. In both cases, the end product — yarn for weaving and knitting — will be finished in China. 
"McCrory was pleased to partner with Keer in the build-out of its state-of-the-art textile manufacturing facilities in South Carolina"

Senior Project Manager
Phase 2 of planned 5-year building program on 165-acre textile campus. 

Design-Build delivery: same McCrory leadership and field team as Phase 1. 

270,000-square-foot production facility; Warehouse 1 (35,000 SF); and Warehouse 2 (2,700 SF). 

Close coordination required for installation of Owner-furnished equipment. 

7,000 linear feet of cast-in-place concrete underground air-duct tunnels. 

Construction planned to minimize disruption on client-occupied, operational site.