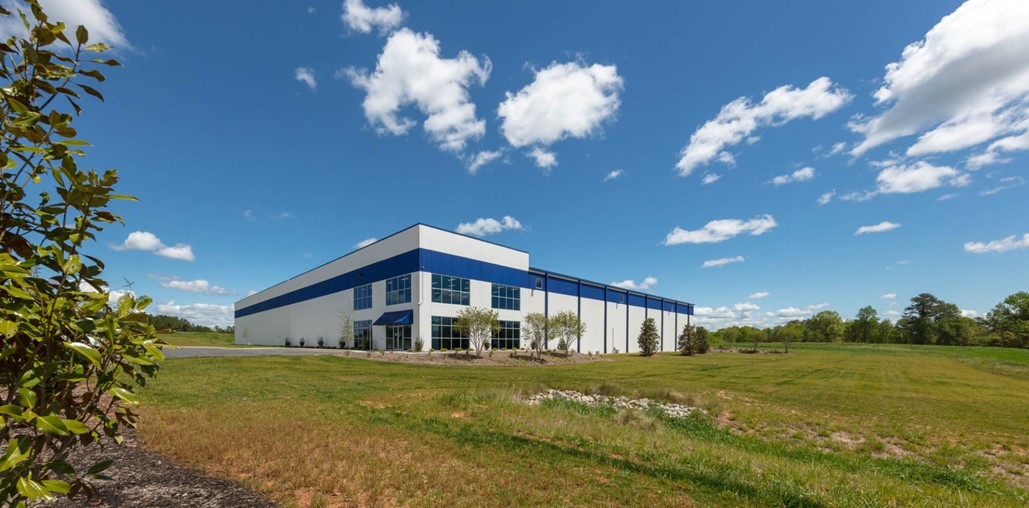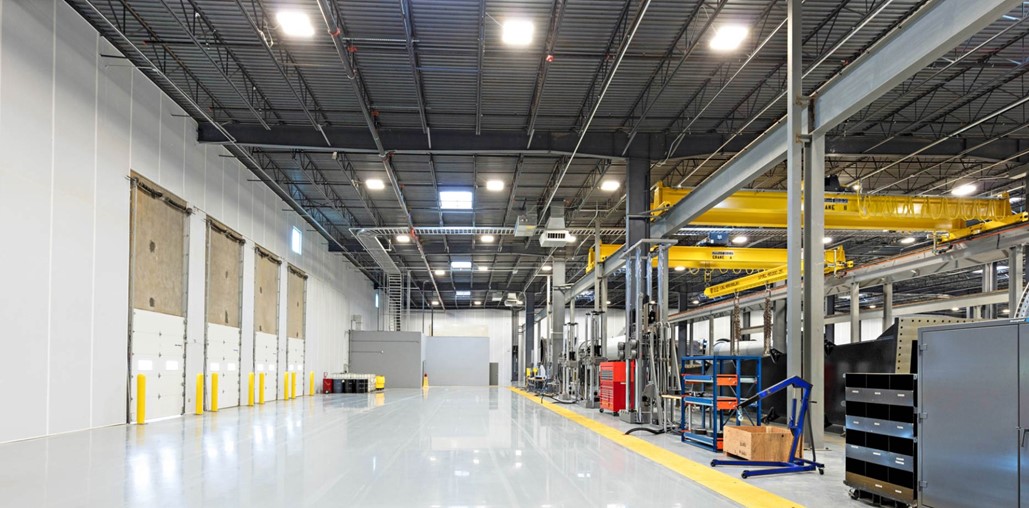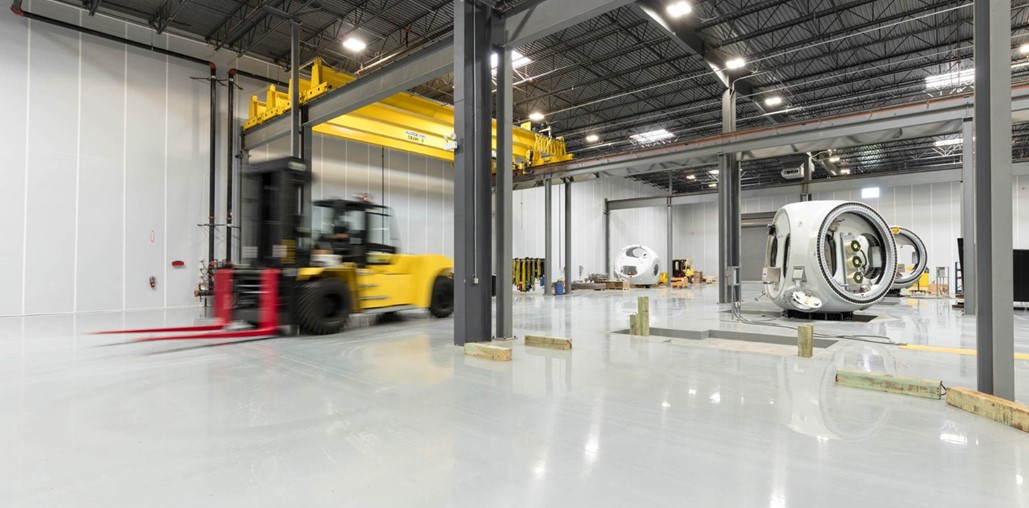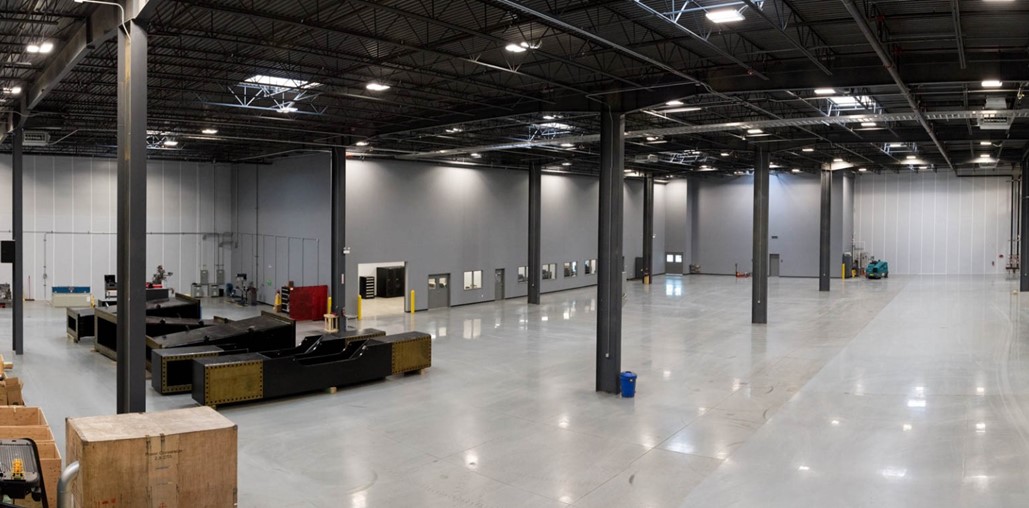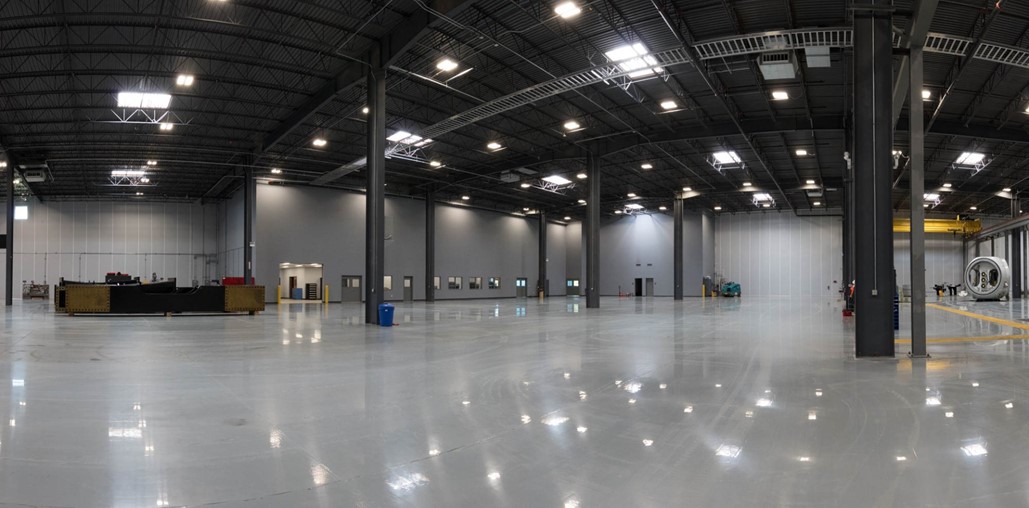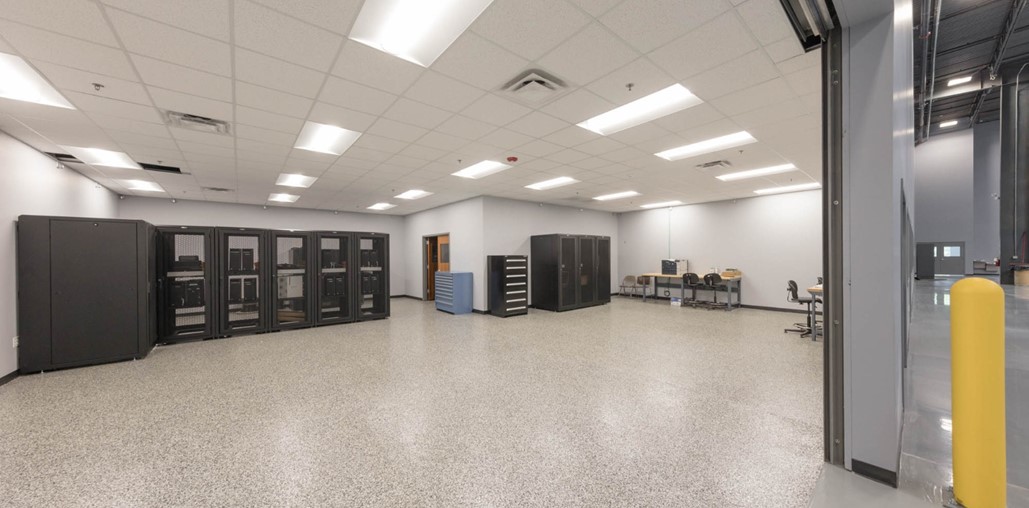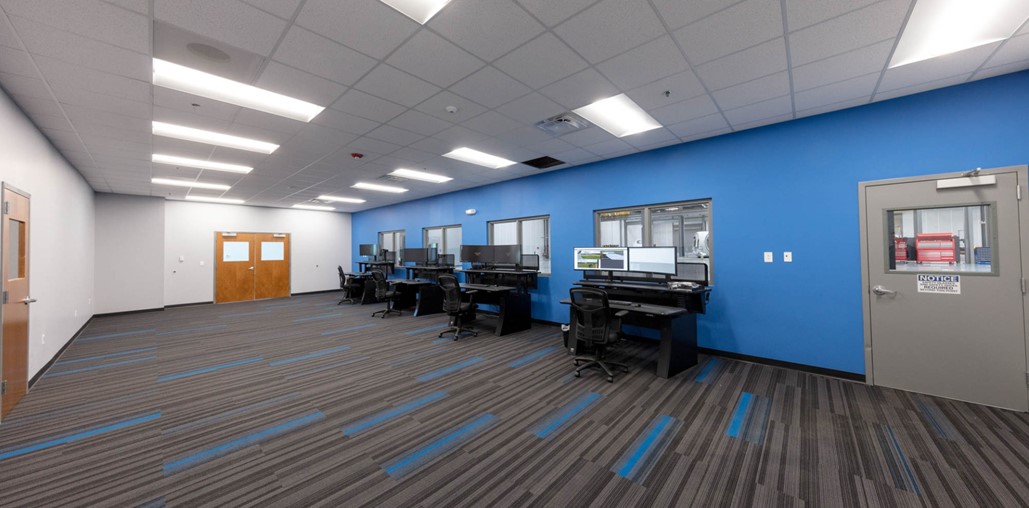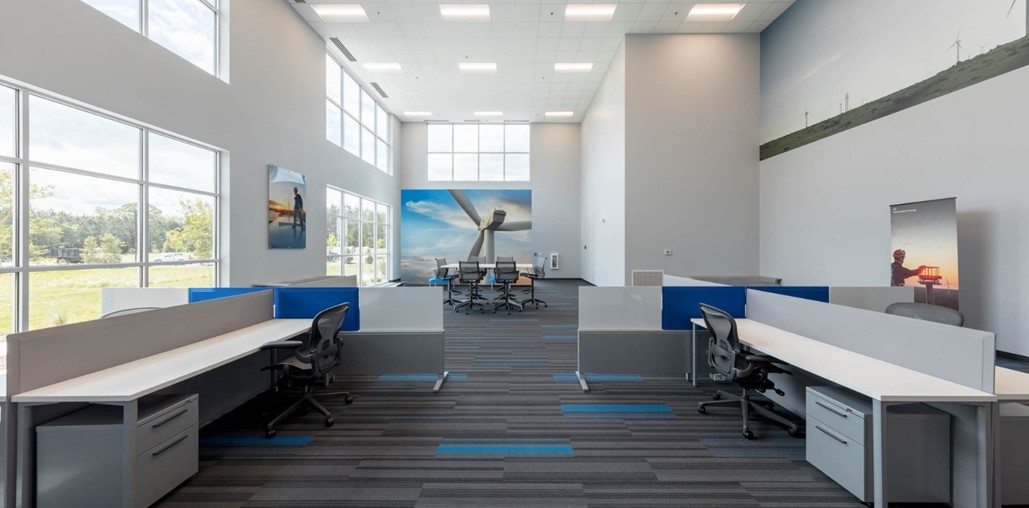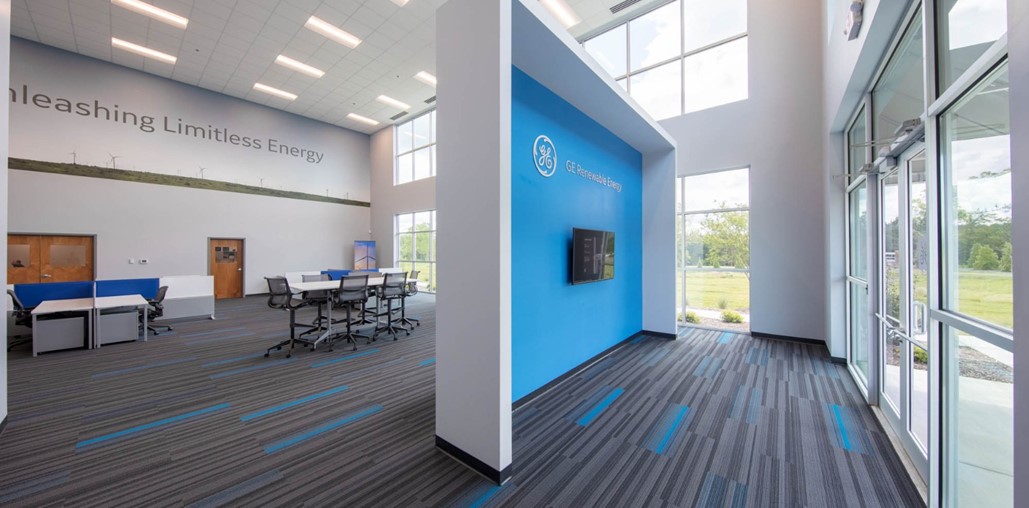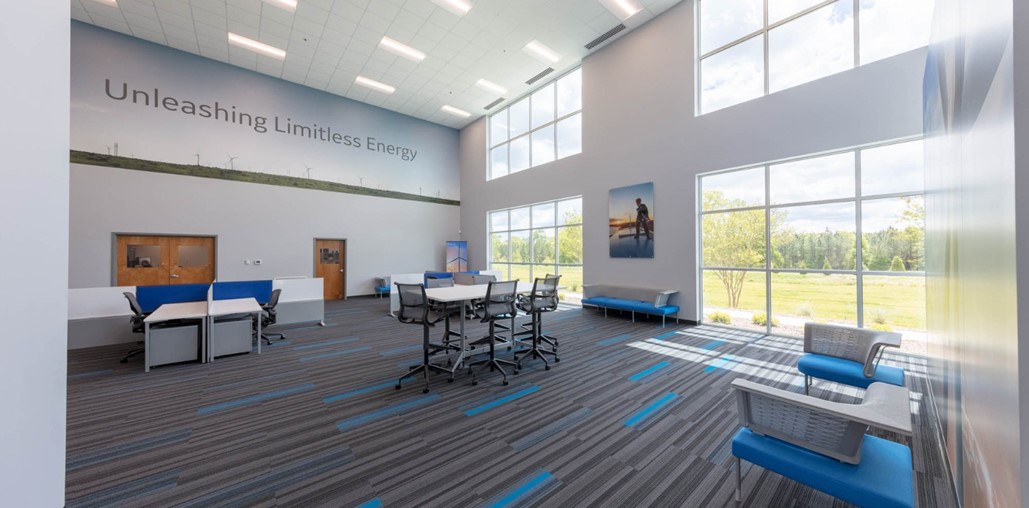 GE Renewable Energy | Wind Turbine R&D Facility
GE tests prototype bearing designs and next-generation bearing technology for wind turbine blades in this leading-edge R&D facility. McCrory provided design-build services for this multi-faceted upfit assignment, delivering the project on a fast-track schedule — just 20 weeks from project kick-off to turnover.
McCrory's scope of work called for extensive enhancements to an existing 75,000-square-foot shell building to meet the owner's specific needs. This included slab demolition in multiple areas to accommodate utility trenches, heavy equipment foundations, and bridge crane foundations. In addition to building out interior areas and performing exterior upgrades, our team completed an array of site improvements and oversaw the installation of all site utilities.
"The decision to go with design-build allowed for a quick turnaround so that GE Renewable Energy can seamlessly continue their research to provide sustainable, reliable and affordable energy."

President and CEO, Red Bullet Development
Extensive fit-up of existing 75,000-square-foot shell building for R&D purposes.
Design-Build delivery: 20 weeks
Added insulation to load-bearing concrete tilt-up wall panels. Reinforced structure for rooftop mechanical equipment.
Interior buildout — created office space, installed mechanical and electrical systems.
Constructed 600 linear feet of utility trenches, 12 heavy equipment foundations, 20 bridge crane foundations.
Owner-provided equipment includes: (4) 25-ton cranes; (2) hydraulic pumps with a 360-gpm capacity at 3000 psi.