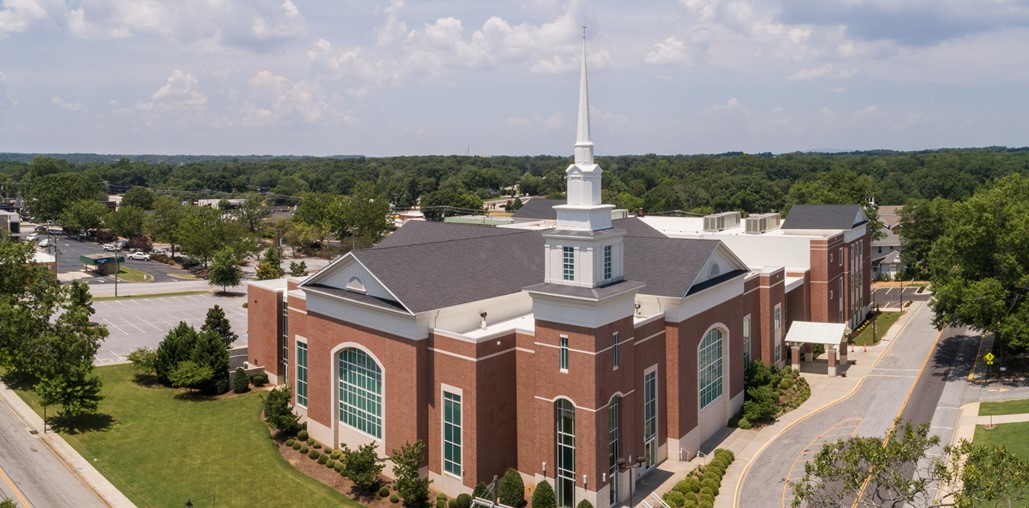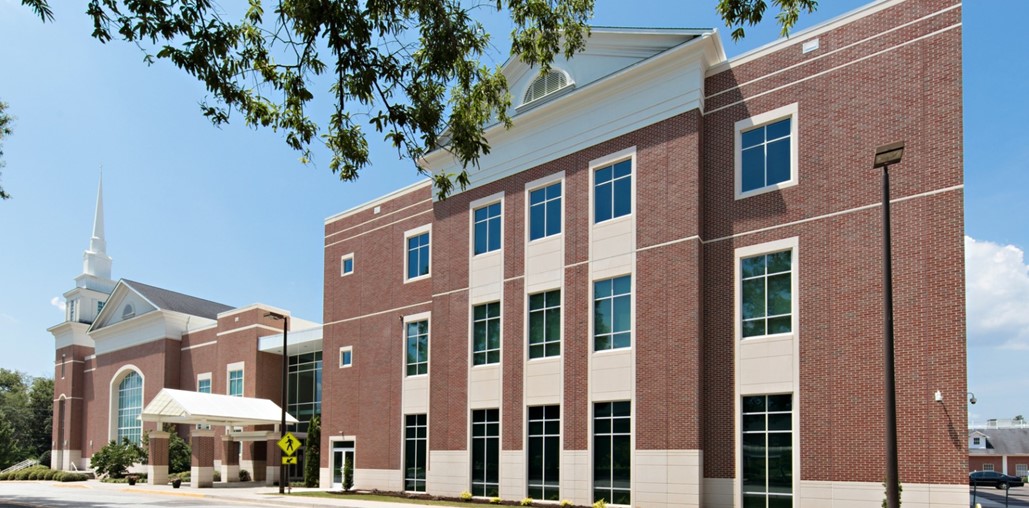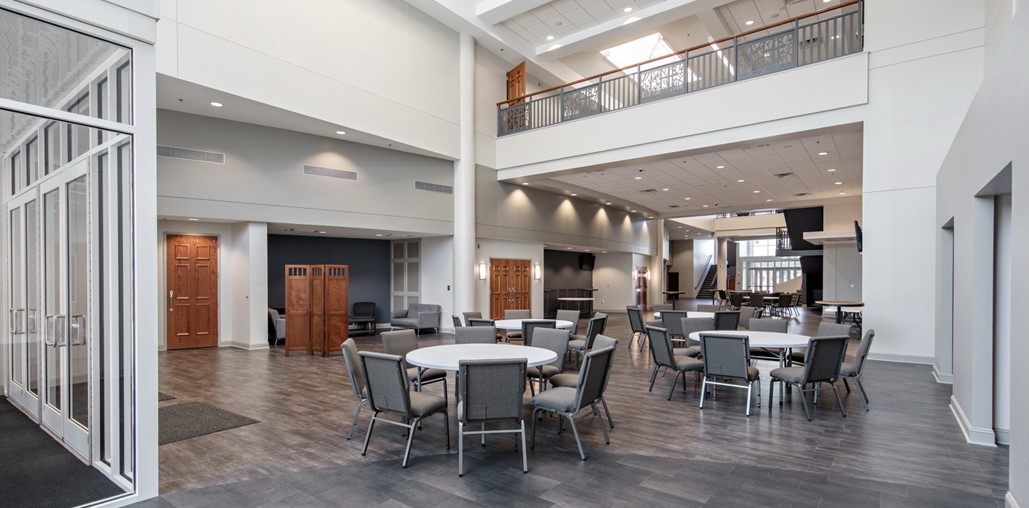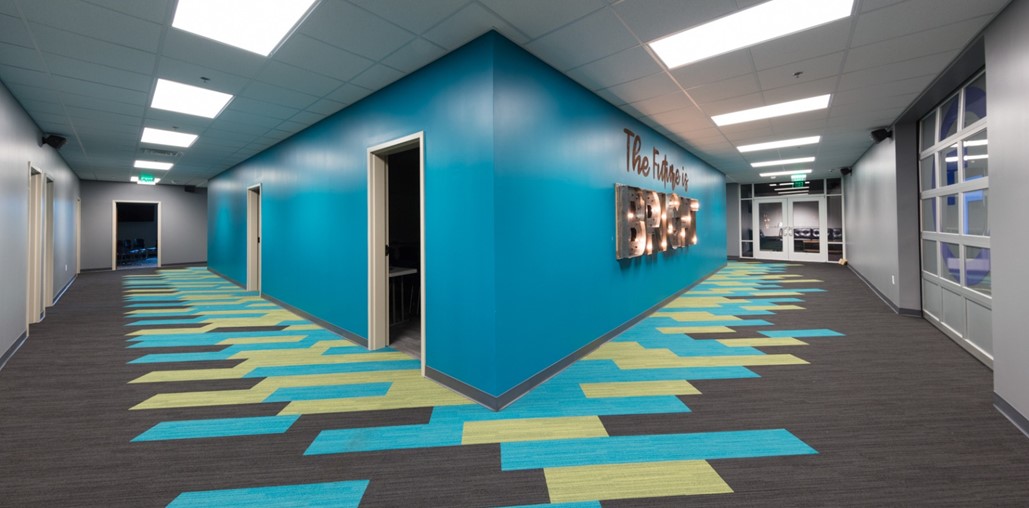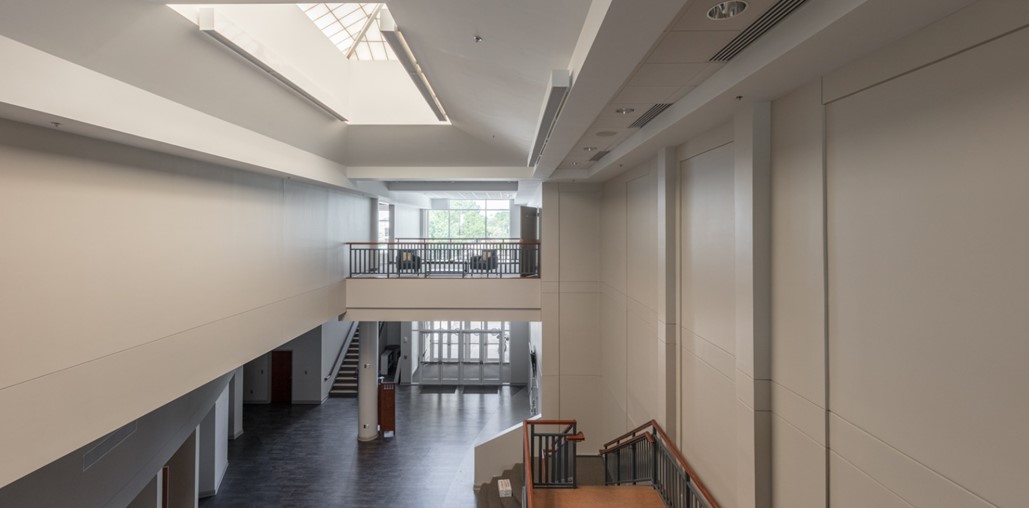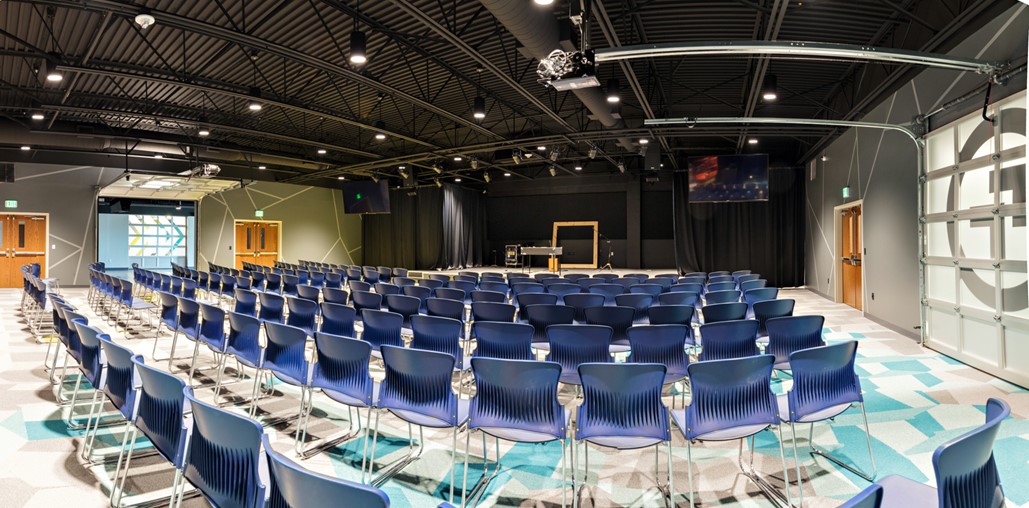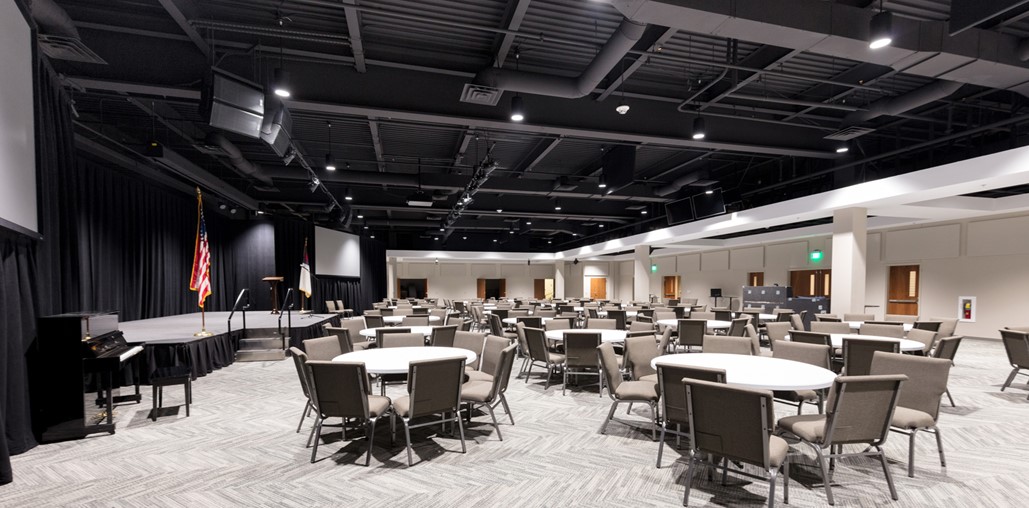 Family Ministries Facility - First Baptist Simpsonville
McCrory and design partner LS3P created this state-of-the-art facility for First Baptist Simpsonville — the final phase of a long-term master plan implemented on the church's downtown campus. Designed to serve all ages, the three-story Family Ministries facility encompasses 55,000 square feet of modern worship, multipurpose, dining, and classroom space. The focal point of the first floor is a sizable "fellowship hall," supported by a commercial grade kitchen. A smaller, more intimate dining space is located next to the kitchen. Classrooms for adults and youth — along with associated amenities — are located on the second and third floors, respectively. 
"McCrory's team worked hand-in-hand with our building committee and church staff to make sure our wants and needs were incorporated into the design. We could not be more pleased with the outcome."

Chairman, Building Committee First Baptist Simpsonville
An interior "bridge" on the second level connects the stand-alone Family Ministries building to the second-floor corridor of the church's world-class Worship Center completed by the same design-build team a decade earlier. The Family Ministries building is the third project for the McCrory/LS3P team at this location in a 10-year period. Like their previous projects, the Family Ministries facility was delivered safely, on time and within budget.
Design-build delivery for repeat client

Commercial grade kitchen, walk-in cooler/ freezer
Freestanding steel-framed structure with precast concrete exterior wall panels
Code compliant three-hour fire separation wall
Designed to complement existing building architecture