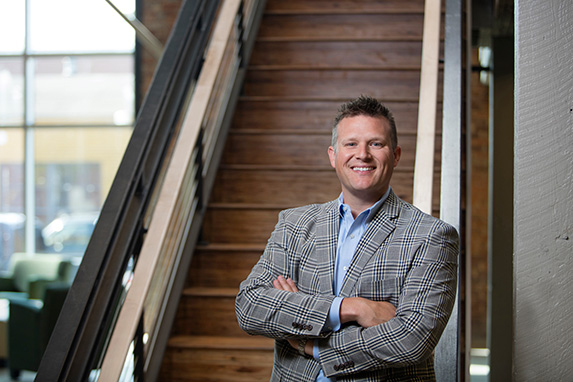 Allen Bridgers serves as the President of McCrory Construction, transitioning from his previous role as Vice President of Business Development. He supports the CEO and executive team in the implementation of the company's strategic plan and vision as they move into their second century in business.
After joining McCrory in 2007, Allen quickly began shaping the Business Development strategy that the company employs to this day. Central to his sales and marketing focus was cultivating core client relationships in strategic markets. Under his leadership, McCrory has significantly increased its already impressive list of private and public sector clients, many with ongoing building programs.
Allen earned a Bachelor of Arts degree in Business Economics from Wofford College in 2001. He is a graduate of Leadership South Carolina's Class of 2015, as well as Leadership Columbia's Class of 2010.
Allen lives in downtown Columbia with his wife and three children.
To truly honor our first 100 years, we can't simply rest upon our past successes. A real, honest commitment to our people and core values is the recipe for building upon the McCrory legacy.
Graduate, Wofford College — Business Economics
Leadership Columbia Class of 2010
Leadership South Carolina Class of 2015
Urban Land Institute - Statewide Management Committee and Former Regional Vice Chair
Leadership Columbia Alumni Association - Former Board Chair
Carolina Children's Home, Board of Directors
Juvenile Diabetes Foundation, Former Board Chair