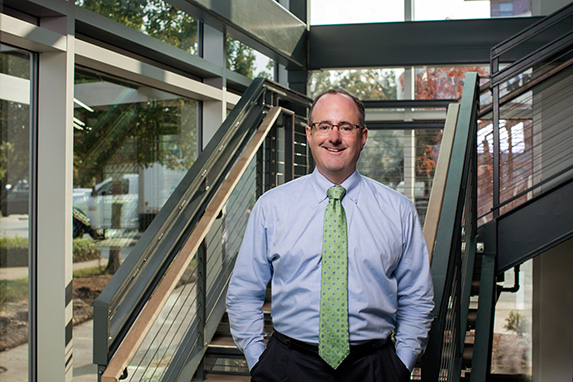 Allen Amsler
Chief Executive Officer
Allen Amsler serves as CEO of McCrory Construction. During the two decades under his leadership, privately held McCrory experienced unprecedented growth and significantly increased its already impressive list of private and public sector clients. Further, McCrory expanded its services, market sectors, and geographic presence.
Allen began his extensive career with McCrory in 1987 following his graduation from the University of Florida where he earned a Bachelor of Science degree in Building Construction. After immersing himself in all aspects of the business through increasingly responsible roles — ranging from Assistant Project Manager to Project Manager, to Vice President of Operations — he assumed the title of President and CEO in 2003. After seventeen years, Allen transitioned to his current role as CEO of McCrory during the summer of 2020.
Allen and his wife live in Lexington, South Carolina. He enjoys boating, flying, and family time with their three adult children. 
I never lose sight of every project's true focus: meeting our client's goals.
Graduate, University of Florida — Building Construction
Former Chairman - South Carolina Department of Health & Environmental Control
Board of Directors, Special Olympics of South Carolina
Former Chairman - Board of Directors, National Kidney Foundation of SC
Board of Advisors, National Bank of South Carolina
Board of Directors, Humane Society of South Carolina